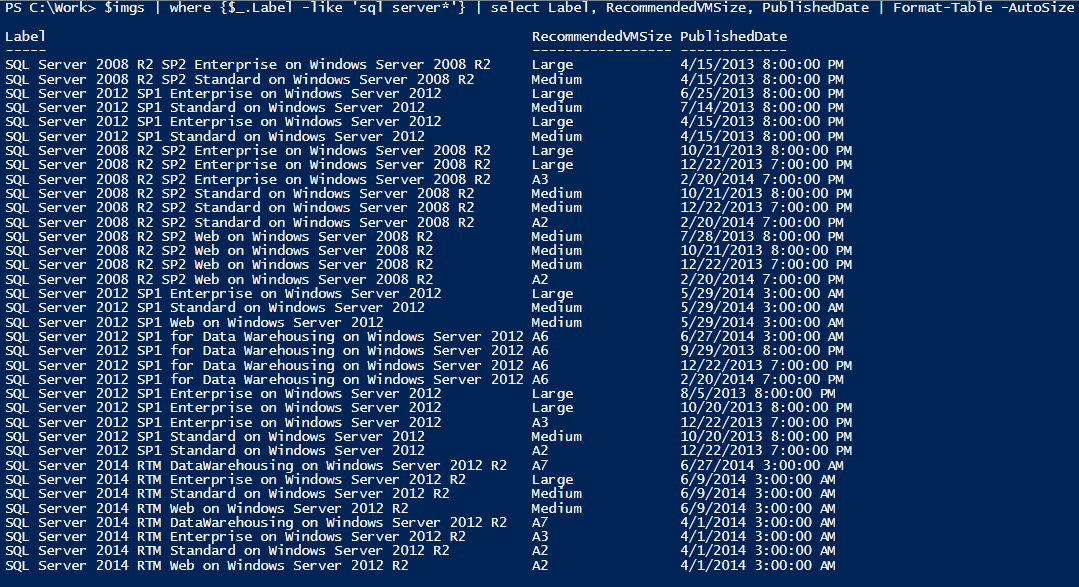 Before you continue please consider clicking on one of the horrible ads. I know they are a pain but they help me pay for the hosting of this site. It owes me a lot of money. Sob story over.
If you look after a hosted environment you may find yourself in a situation where you have little to no access to the VM's you are hosting.
I was asked to ensure that the VM's DNS hostname and the VM name in Hyper-V were the same. This was challenging because:
The hosts I'm working with do not share a network with the VM's.
I do not have credentials for the hosted VM's.
This meant RDNS and PowerShell Direct where both options I did not have. This left me with Hyper-V Data Exchange Service (KVP) and WMI.
The first thing I did was pull in all the data from the namespace relating to Hyper-V using the following command:
$WMIVM = Get-WmiObject -Namespace root\virtualization\v2 -Class Msvm_KvpExchangeComponent
This returns data on all the VM's on the host. I don't know what format this bulk of this data is in. If someone knows a better way to handle it please let me know in the comments . The way i did it wasn't the best I suspect.
Things to note:
'$WMIVM' is an array of all VM's, so we need a loop.
We can use a combination of "ConvertFrom-StringData" and "Split" to get to just the hostname.
We need the hostname and the VMid as this data does not contain the VMname.
The bellow looks after all that and puts the relevant data in an array of hashtable s called '$VMDNShostnameData' to make it easier to handle later.
$VMDNShostnameData = @() 

Foreach ($WMIVM in $WMIVMs)
    {
    $VMDNSAuditData = @{}

    $VMDNSname = ($WMIVM.GuestIntrinsicExchangeItems | ConvertFrom-StringData)[1].Values
    $VMDNSname = (($VMDNSname -split ">")[5] -split "<")[0]
    
    $VMDNSAuditData.add("VMid",$WMIVM.SystemName)
    $VMDNSAuditData.add("DNSName",$VMDNSname)

    $VMDNShostnameData = $VMDNShostnameData + $VMDNSAuditData
    }
To make this code more useful I decided to create as a couple of functions. The first returns the DNS hostnames and VMid's for all the VMs on the host as a hashtable
Function Get-AllVMDNSName
{

$WMIVMs = Get-WmiObject -Namespace root\virtualization\v2 -Class Msvm_KvpExchangeComponent #Gets all VM Data from namespace

$VMDNShostnameData = @() #Define empty array

Foreach ($WMIVM in $WMIVMs)
    {
    $VMDNSAuditData = @{} #Define Hashtable

    $VMDNSname = ($WMIVM.GuestIntrinsicExchangeItems | ConvertFrom-StringData)[1].Values #Parse hostname
    $VMDNSname = (($VMDNSname -split ">")[5] -split "<")[0] #More Parsing
    
    $VMDNSAuditData.add("VMid",$WMIVM.SystemName) #building hashtable
    $VMDNSAuditData.add("DNSName",$VMDNSname) #building hashtable

    $VMDNShostnameData = $VMDNShostnameData + $VMDNSAuditData # Add HT to array
    }
Return $VMDNShostnameData #returns hashtable of results
}
The second calls the first but then compares the data to a VMname you specify
Function Check-VMNamingConsitency
{
param 
($VMName)

$VMDNSNames = Get-AllVMDNSName #Gets WMI Data on all VM's
$VMObject = get-vm -Name $VMname #Gets the VM named in call
$FoundVM = $VMDNSNames | where {$_.VMid -eq $VMObject.VMId} #find VMIDS

Write-Host("VMid :",$VMObject.vmid)
Write-host("VMName :",$VMObject.VMName)
Write-Host("DNS Name:",$FoundVM.DNSName)
}
And this function is called as bellow:
Check-VMNamingConsitency -VMname Server1
The results are ass follows:
VMid : 60a0bcb5-07fc-47d8-b9f5-7b7d2a9e792d
VMName : Server1
DNS Name: Server1.Grumpy.net